Rapid Steel - The alternative for a sharpening steel
- Simply draw blade through rods for a perfect edge everytime
- Rods made of stainless steel
- Ergonomic shape for fast and safe sharpening
- Easy maintenance
- Reduced risk of injuries
- Made in Germany

Draw the knife with light pressure in a curved stroke through the gap of the sharpening unit.

Rapid Steel action: Sharpens blunt knives. Rods with special coating.
Rapid Steel polish: With polished rods for staightening and smoothing.
Rapid Steel HyperDrill: With super fine tension rods for honing and smoothing.


Rapid Steel action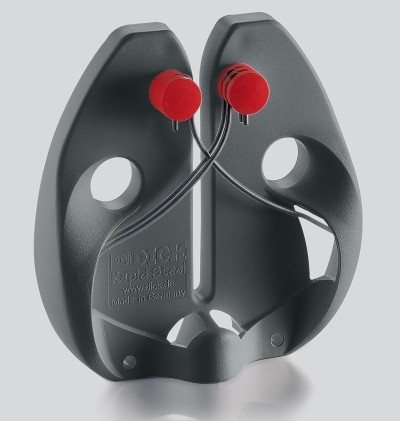 Rods with special coating

Rapid Steel action Set, incl. stand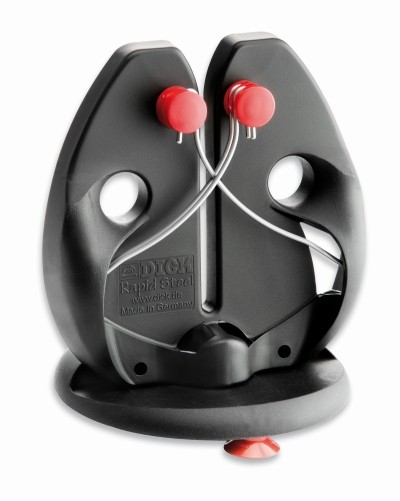 Rods with special coating

Stand, Rapid Steel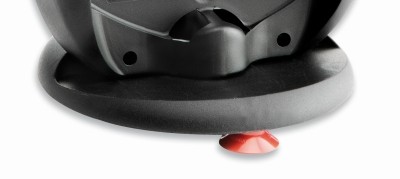 Rapid Steel polish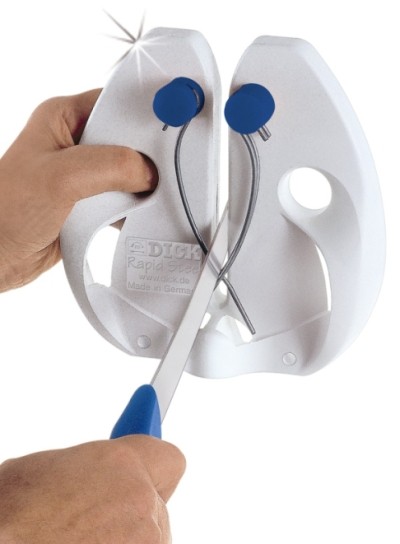 With polished rods for straightening and smoothing

Rapid Steel HyperDrill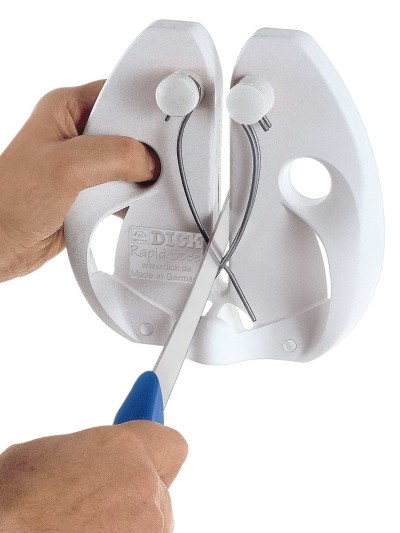 with super fine tension rods for honing and smoothing

Stand, Rapid Steel
| Item No. | colour |
| --- | --- |
| 90081060-05 | |